Why an SEO Audit is Important
Let's get straight to it 👇

An SEO Audit is important because it shows you actionable steps your business can take to get more customers to find your website and sell more of your product or service.
It all starts with an SEO Audit. There are millions of things you can do with SEO, by performing an audit, it tells you what to focus on that will have the most impact first.
Meet your authors:
What is an SEO Audit
You might think your website is well-built, looks pretty, and has a really cool blog….
But the harsh truth is that more likely than not, your site isn't as good as you think, and your website is not performing well with SEO.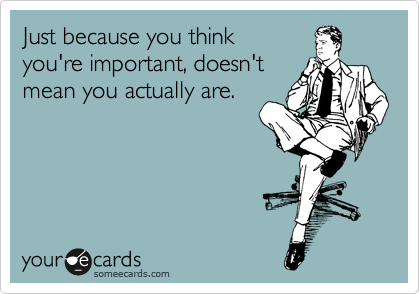 Making a website isn't as easy as making it look good and writing articles.
It's much more complicated than that.
You need a process to start ranking on Google search results. That's where an SEO (Search Engine Optimization) audit comes in.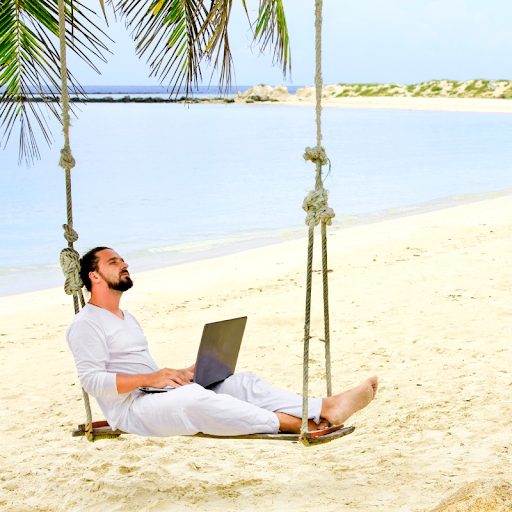 Imagine you are the owner of a hotel in Mexico trying to get that sweet tourist money. The best way you found to get more customers was to talk about Mexico's luxurious beaches. So you decide to write about a beach in Mexico near your hotel.
After you write the article, you check the SERP (Search Engine Result Page) for "beach in Mexico":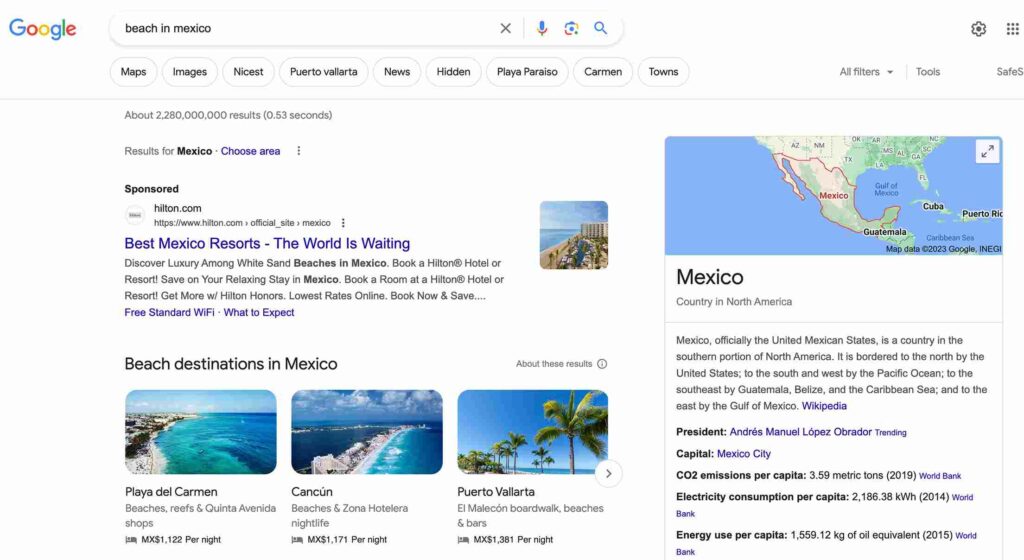 But… you can't find your article anywhere. And you're wondering why?
| An SEO Audit can help you fix that and get your article to show up on the first page of search results.
📝Definition – SEO is the method to put your website on the radar so your clients can find you.
📝Definition – SEO Audit is the analysis of your site to find out which things you have to improve on your site.
"Think of SEO as a performance enhancing drug. It quickly maximizes whatever the natural ceiling of your ability is"

Will Coombe
How to do an SEO Audit
Here are the top ten things you should check into when you do an audit.
Your site's Current Performance
Domain Ranking
Analyzing Keyword Rankings and Organic Search Visibility
Assessing Conversion Rates and Goal Completions
Identifying Technical Issues
On-Page Optimization Opportunities
Backlinks
Competitor Analysis
User Experience (UX)
Make an SEO Strategy
You need an SEO tool to perform an audit.
There are two great SEO tools, Ahrefs and Semrush, to know the ranking of your page. The better the rating, the stronger your website and the chances to appear on the top results of Google.
For the following examples, we'll use ahrefs. But Semrush is very similar.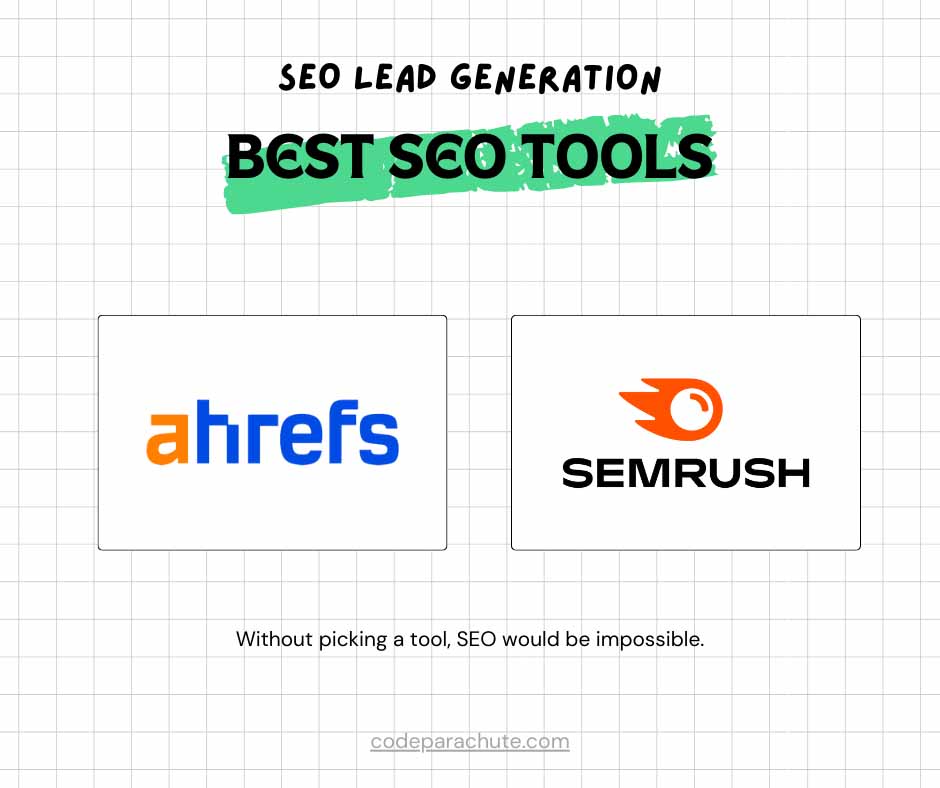 1 – Your site's Current Performance
Right now your website is out there and has a performance. It's time to assess it to find out what you need to do to make it great.
1.1 – Domain Ranking
This means how trustworthy your website is to Google. 0 is bad, 100 is perfect, and 20 is good enough.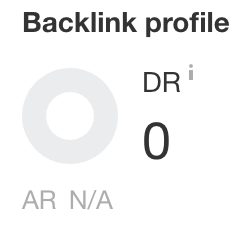 Here's how you get your domain ranking in ahrefs:
Login to ahrefs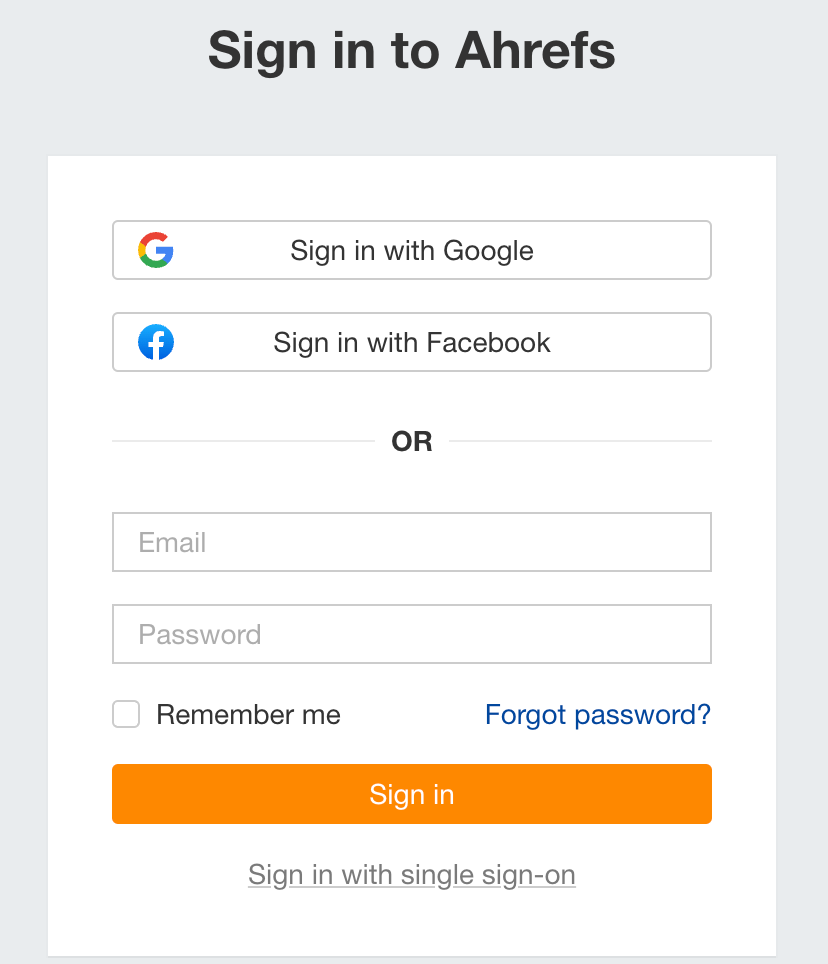 Click on "Site Explorer"

Type in your website domain

Look for the "DR" ranking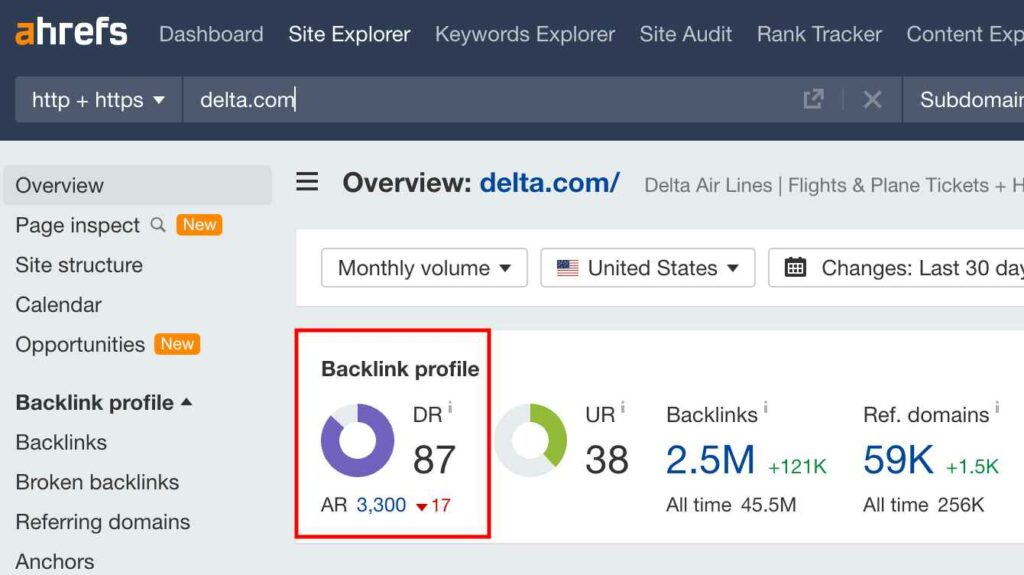 1.2 – People Behavior
You need to evaluate how many people visit your site and how they behave. (Not in terms of well-behaved or bad-behaved). You want to know if they visit more than one page, how long they stay on a page on your website if they return to your site, and if you get leads from the visits.
For example, here we can see that 34k users visited the page in the last 28 days. You can check this info on Google Analytics.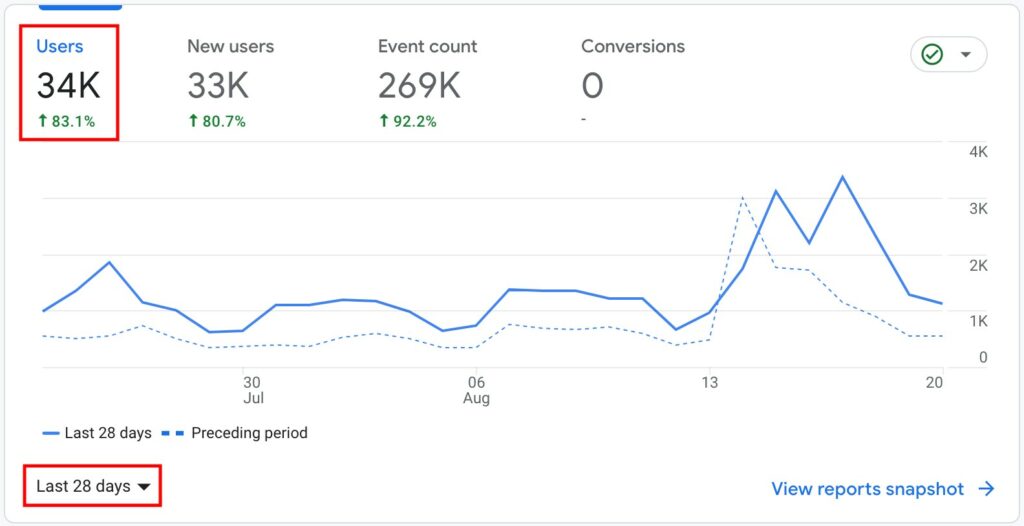 This information is super important because you will understand if your website is good enough to attract visitors, keep them, or buy from your website.
1.3 – Analyzing Keyword Rankings and Organic Search Visibility
These intricate words simply mean that you have to analyze on what page of Google search results the words people use to look up your business or product "keyword" show. In this example, the keywords "mexico cereal mascots" are shown in number 4.
✅ Pro Tip: Don't use capital letters or punctuation symbols when looking up a keyword.

However, if you want your keyword to show in number 1 you have to keep going with the audit to make more improvements.
2 – Assessing Conversion Rates and Goal Completions
It's also important to know your conversion rates and goal competition. For example, how many cars you want to sell in a month and how many people you need to click on your website to accomplish that goal. An SEO Audit will help you identify your goal completions. To keep track of goal completion and conversion rates, it's essential to create a Google Analytics account. Here the relevance of an SEO Audit is that it will allow you to know if you're keeping track of your conversions or not.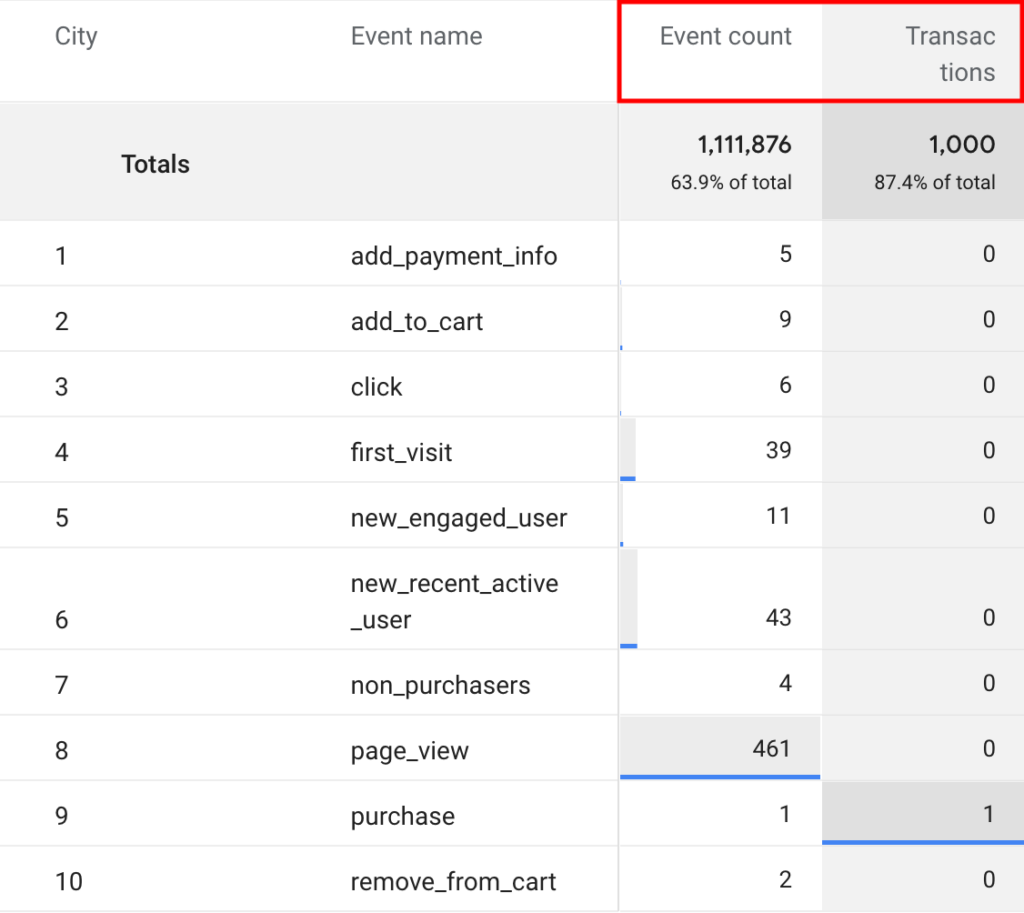 Identifying Technical Issues
An SEO Audit is crucial because it can help you find technical issues in your website. Technical issues are very common and they are one of the most common causes websites perform poorly. If a website performs poorly two things can happen:
Google won't show your content in the first results.
People won't like your content. (Poor UX experience as will be discussed later in the article).
Some technical issues are:
Website structure. If your site is difficult to navigate, people will simply leave and Google will have difficulties indexing it.
Site speed (or performance). If a website takes too long to load people will get bored and abandon your site. Also, Google doesn't like slow sites.

Things that impact speed are:

Hosting
Image size
Videos size
Code

Mobile-friendliness. It doesn't matter if a site looks great and performs well on a computer. If it doesn't look good and performs well on mobile, people and Google won't like your site. Also, keep in mind that a large number of people navigate the internet on their phones.
Over 55% of website traffic comes from mobile devices.
Indexing: This means whether your pages are in the "directory" so Google can find them.
Tools:
A great tool we use to find technical issues is called Screaming Frog. This tool will save you time and make your life much easier.
On-Page Optimization Opportunities
What this means is all the improvements that you can make on a page level. An SEO Audit will show you the optimizations that you can do.
Some examples are:
Meta descriptions: Are the descriptions of your page content on Google search results appealing enough to make people click on your site? An SEO Audit will help you assess them.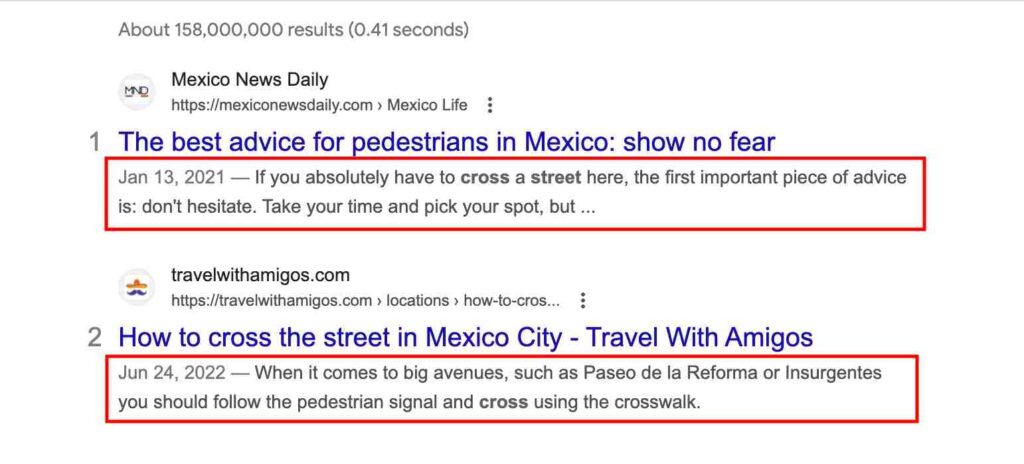 Meta tags and headings. These help readers understand your articles better.

Meta tags are descriptions for images to help people with visual handicaps understand what an image is about.
Headings are divided into the main heading and sub-headings. The main heading goes at the beginning of an article, and the sub-headings introduce sections of an article. Without them, your articles will just look like a boring mass of text.

Keyword density. The number of times the keyword you want your clients to find appears in your article. This is important because you want Google to know what your article is about.
Thin content: This means your content is shallow and not good enough. Thin. In order to be on the game, you have to create content that is at least equal to the content of your competitors.
Checking for duplicate content. If you have repeated articles or pages, Google won't know which page to show on the search results. So, you better delete repeated content.
Internal linking: When your pages aren't linked between them. This is of vital importance because this helps people find more relevant information on your site. It also helps Google find all of your pages to show them in search results.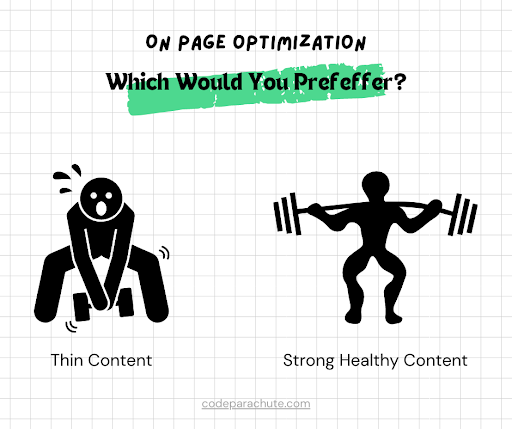 Backlinks
Maybe you've heard about backlinks before. In short, backlinks are for reputation. Backlinks are links that other websites place on their sites that link back to yours. If your information is valuable, other sites will want to share it. This is a way for Google to know that other pages trust you. For example, you will get much more trust if you repair cars and a reputable car maker links back to your site.
An SEO Audit will help you know:
If your backlinks are good quality and relevant.
Opportunities to build backlinks.
Competitor Analysis
Just as with traditional commerce, it's important to know and study your key competitors. An SEO Audit will help you analyze their SEO strategy so that you can improve yours.
Among the things you have to know about your competitors are:
Topics they are writing about that you aren't. Maybe you're missing some opportunities.
How well put together their content is. Are they using videos, images, or tools?
The length of their articles. In order to be able to compete you have to match or preferably outdo the number of words in your competitors' articles.
With this information, you can improve your SEO strategy by learning from successful competitors.
User Experience (UX)
An SEO Audit is key to evaluating user experience. User experience refers to how people experience your website. Some examples are:
How easy to navigate is your website.
How important and relevant your content is to keep people engaged.
Optimizing for how your page shows on the search results.
Is there an engaging title and description? Learn about rich snippets.
Speed, mobile and desktop. Critical for User Experience (UX). Aim for 80 or higher on Google PageSpeed Insight.
How to Get a Speed Score on PageSpeed Insights.
Enter the URL and hit Analyze.


Make an SEO Strategy
By now you might be wondering what to do with all the SEO Audit findings.
Well, the good news is that after you finish a quality audit, you're pretty much halfway there. But now comes the second most important part of the process. Prioritize tasks and implement them.
For this part of the process, you need to define clear and achievable goals and then implement them.
Now it's the time to implement the SEO strategy. If you need any help with your audit, don't be afraid to reach out, Code Parachute can help!
To Wrap Up
I hope that by now you understand the importance of an SEO Audit. It won't only give you a detailed picture of your website, but it will also help you know what to do next. The best part is that once you implement the improvements suggested by the audit, you will get long-term benefits, which, after all, is the goal of SEO. Finally, the most important thing you will learn from an SEO Audit is what improvements to make in order to give your clients what they want and get more leads! Let's go!